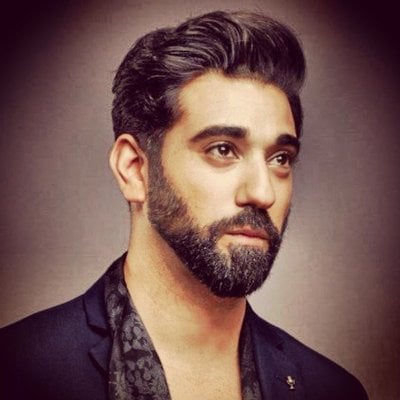 Name
Ray Panthaki
The Pitch Industry Judge
What do movies mean to you?
Everything. Film has been such a huge part of my life. Movies have played a big role in moulding and shaping who I am as an artist. It's also given me an openness and a unique perspective on the world.
What are three of your favourite films and why?
La Haine. To this day it stands up as the one film I can watch time and time again and take something new from. It's the film that shifted everything for me and made me realise I was not only an actor, but also a filmmaker. City Of God. For a directorial debut I think it excels in everything. Structure, storytelling, visuals, technicality and performance. A truly beautiful, almost perfect piece of art. The Wrestler. Because of its simplicity, Mickey Rourke's performance and watching a filmmaker I admire, Darren Aronofsky, strip it back to basics.
What do you think makes a great short film?
A unique voice that hasn't been heard and a visual approach that hasn't been seen. Originality in story and something that can still challenge the audience in a short amount of time.
Why did you agree to be a judge for The Pitch?
Because nothing excites me more than supporting new and emerging talent. It's something I'm incredibly passionate about. I love the thought that our decision could catapult someone's career into a different place. Also, I think I've got taste. ;)
What are you most looking forward to – or dreading! – in the process?
Maybe sifting through things that I immediately know isn't what we are looking for. However, I think everyone deserves a chance so, respectfully, I will be analysing every pitch in detail, whether it's what we want or not.
Quick-fire round:
Lean or Loach?
Loach.
Beatles or Stones?
Stones.
Pacino or De Niro?
Cruel. That's like asking me to choose between having cheese or tomato on my pizza. Penn.
Star Wars or Star Trek?
Star Wars.
Dame Judi or Dame Helen?
Judi.
Finally, what is your tip for anyone who pitches this year?
Don't be fearful. I spent years hiding my work from the world because I was a perfectionist. Then you realise we are not capable of perfection, so: be bold! And know that whatever happens this doesn't define you. There will be disappointments but remember this is all subjective. If you believe you have an important story to share with the world then keep continuing to pursue it beyond The Pitch.