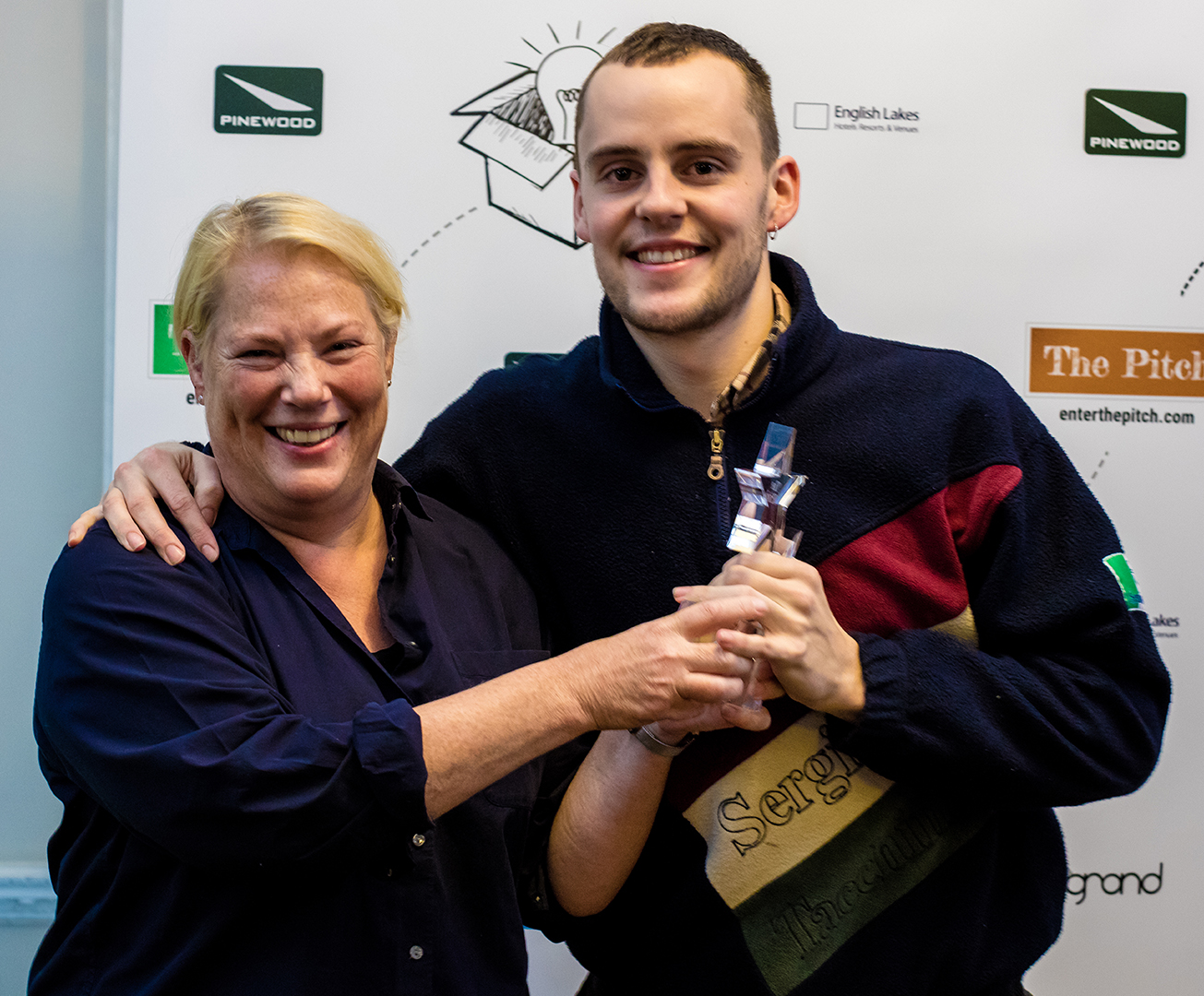 We are so sad that Lucy Scher, much loved co-director of The Script Factory and long-time judge and friend to The Pitch, has died aged 53. She joined our judging panel back in 2013 bringing her wisdom and insight as well as an instant added joy and fun to the finals weekend at Pinewood. Her comments and questions showed both her expertise and skill, and her warm personality - she could encourage and challenge in equal measure, a very rare quality indeed.
The evening I met Lucy to invite her to join The Pitch panel turned out to be a perfect "Lucy evening" – fantastic food, great wine, lively conversation, delight in story-telling and the power of film and of course laughter. Over the four years she was on the panel she brought a celebration to our work as well as rigour; so much fun as well as skill. She has launched the careers of many and brought that mentoring ability to the finalists for The Pitch to good effect. She is remembered fondly by the talent that met her across that boardroom table and the friendships she created in every conversation.
This year Lucy had been too poorly to be on our panel, but came along for the weekend at Pinewood just to be with friends and make sure that after an exhausting day in the boardroom we would have the proper energy and drive to dance into the night. As with so much in life, she was hugely successful in doing that! We will miss her immensely and send our love and sympathy to Clare and the family.
Luke Walton, project director for The Pitch
Comments from colleagues:
"Lucy was a force of nature. She could engage with absolute clarity on all the salient points of story during a day of pitching in the Boardroom during the Finals weekend, and then be the first to the dance floor in the evening! There are many filmmakers who owe her a huge debt of gratitude and I count myself one of them. I learnt so much 'sitting at her feet'. She was insightful, she could be irreverent, she was charming, warm and witty, she was an encourager, and she leaves a massive 'Lucy shaped' hole in the world. "
Jackie Sheppard, producer Footprint Films Ltd.